Have you heard of Xishuangbanna? First I found out about this beautiful region only several months ago even though I study in China for 3 years already and have travelled to many cities and provincies, including big and well-known ones as well as smaller ones.
To tell the truth, this place in southwestern Yunnan province has surprisingly become the most unforgettable out of all my trips in China. I think, it is the most underrated region of China by travellers. But if you come here you will be lost in the beauty of nature and people of this magic place.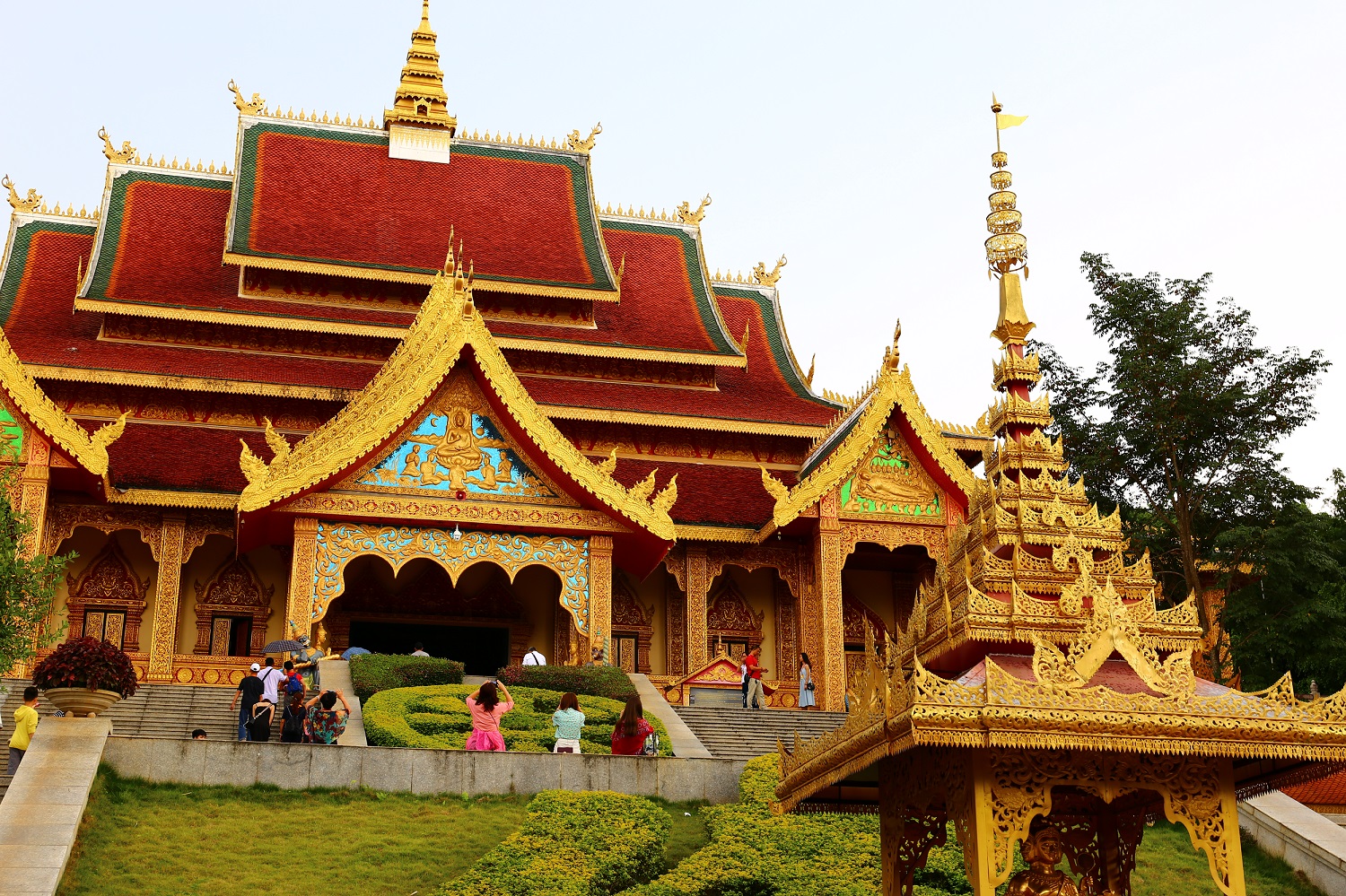 Xishuangbanna, or Banna, is an autonomous prefecture in the southern part of Yunnan province right next to the border of China with Myanmar and Laos. The center of the region is Jinghong city 景洪。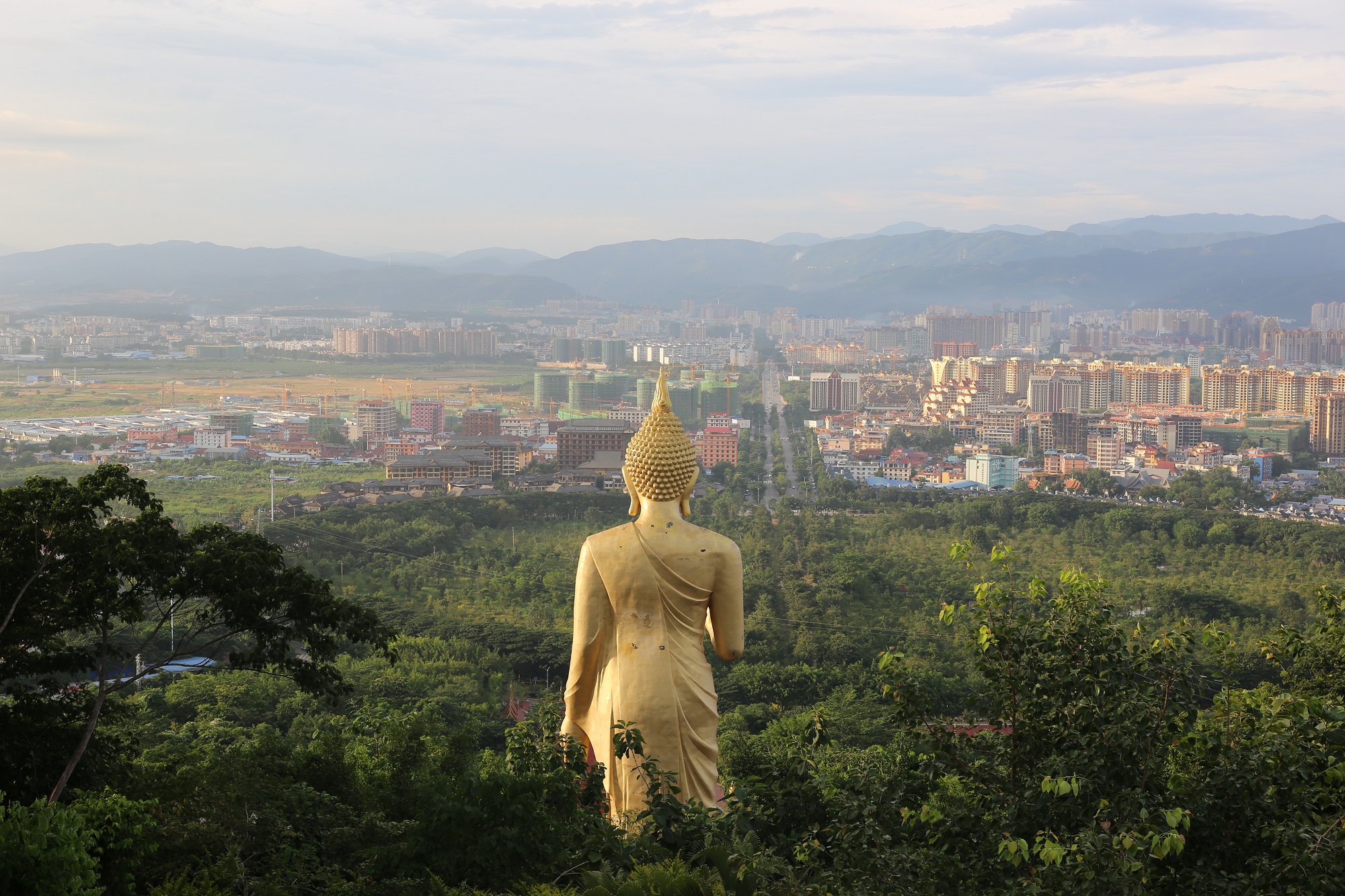 The view of the city from Mengle Great Buddha Temple

The city itself is not big and absolutely lovely. It looks like everything in the city streets is made with love to the city and its people, everything - from street lights to bus stops is in harmony and has traditional decorations. Completely different from big crowded cities with typical grey buildings.
Jinghong is the biggest city of Xishuangbanna region, so I recommend you to stop here and visit city's attractions and sightseeings outside of the city since the trasnportation is very convenient and realtively cheap. You can leave in the morning and return to the city in the afternoon or evening. For reaching places outside of the city I recommend you to use 景区直通车 (direct buses to tourist spots service) which is located in the city center next to Big Golden Pagoda 大金塔. You can choose convenient time of departure and arrival and bus will take and drop you where you want right on time. I used it to visit Wild Elephant Valley 野象谷. They also have APP but for now it is in Chinese. Anyway, you can ask any Chinese person to help you. Usually the price of the trip already includes entrance ticket and guide so it is cheaper than going alone by taxi.
Xishuangbanna is a region with a great history and culture, very different from other parts of China. Here the majority of people are various ethnic minorities, including Dai ethnic group, Hani, Yi, etc. Some local people even still prefer to wear traditional clothes in everyday life. Among visitors it is popular to try on wearing Dai clothes and take professional photos.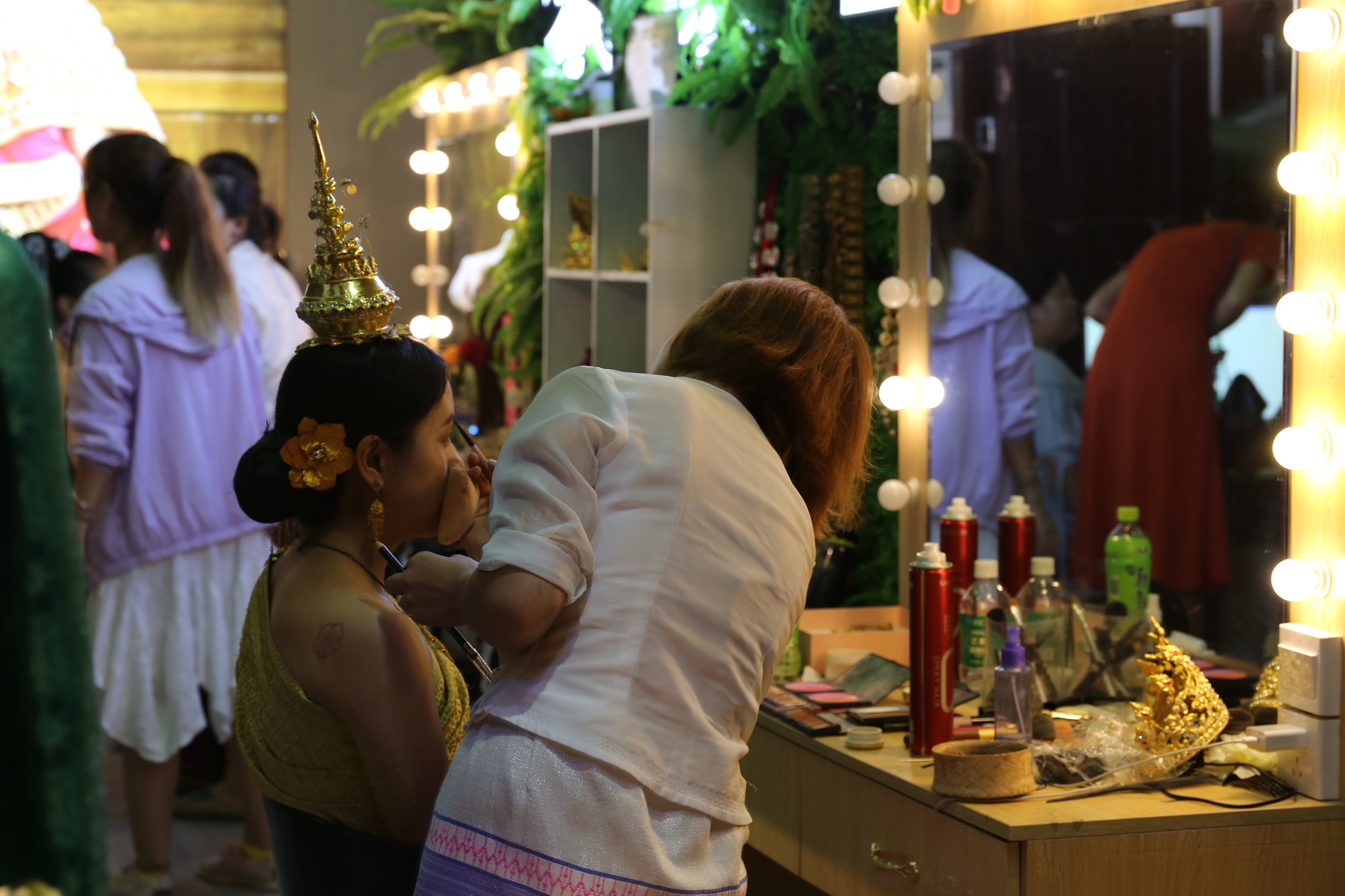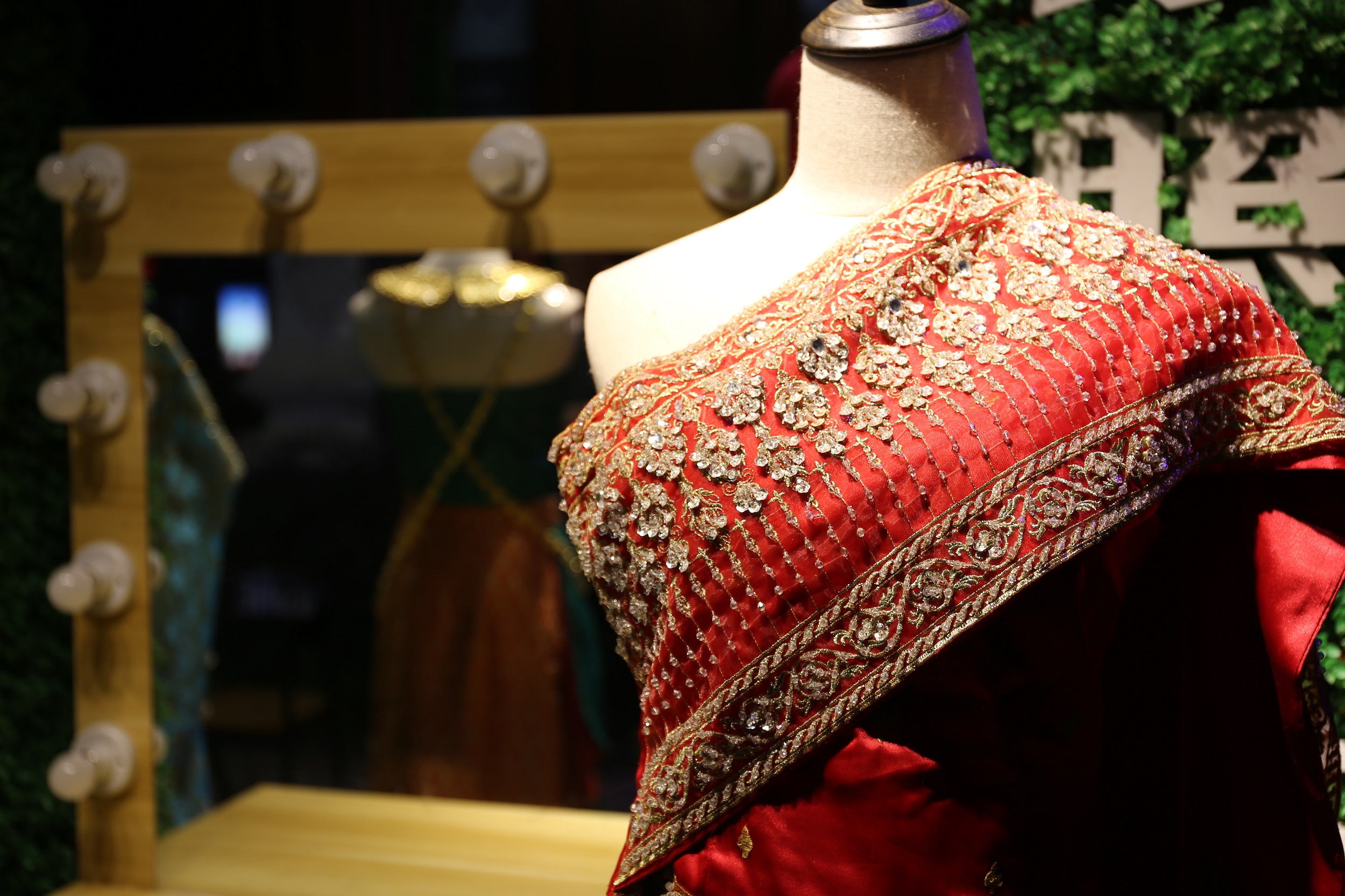 The most amazing places of Xishuangbanna are its majestic Buddhist Temples and green parks. Here are some views: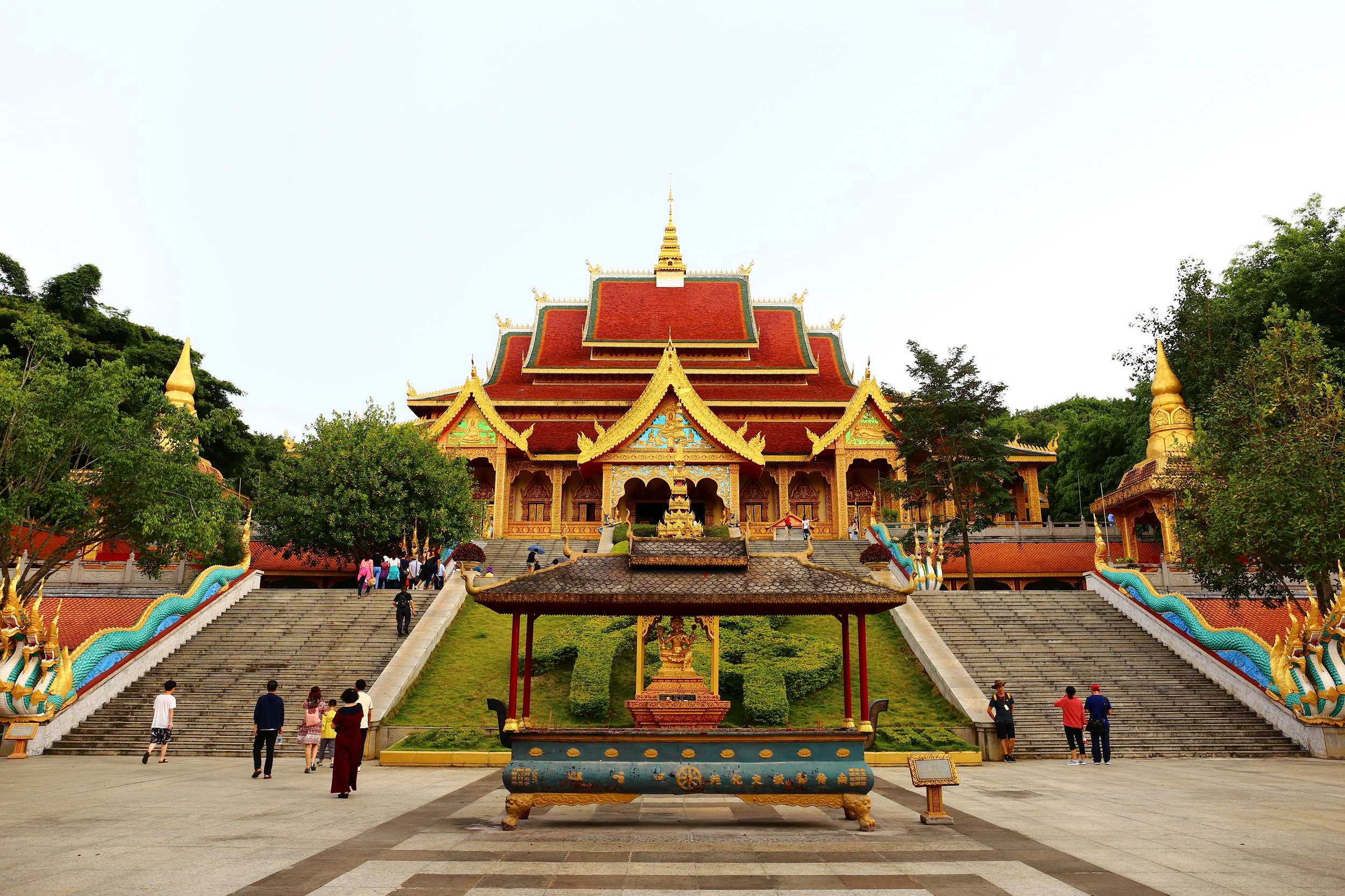 Mengle Great Buddha Temple in the southern part of Jinghong city

The second part of my travel story will come out soon, welcome to read it!