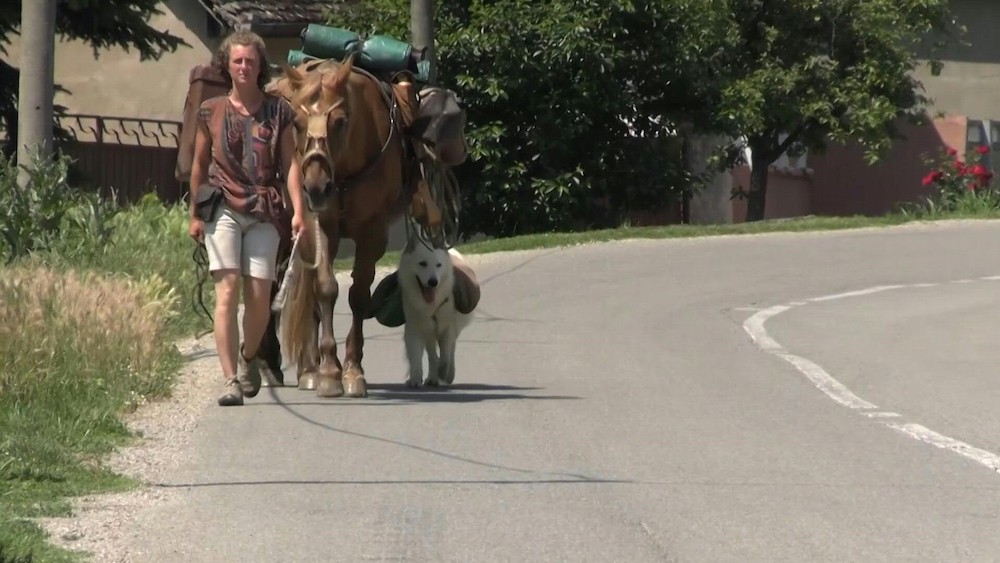 Self-proclaimed "wild woman" Manisha Berger has been walking for 8 months, and is still not ready to stop.

Despite having horses with her, Berger has been on foot since September 2020 on a journey through Europe that she says made her "mind more clear".
Manisha Berger, 27, passed through northern Italy, then Slovenia, northern Croatia, Istria, Lika, and Dalmatia and is currently in the Serbian town Sid while waiting on paperwork to go back through Croatia and continue her journey home.
"I [left] everything I don't need – materialist – but also in myself. I'm really more clear in my mind now after eight months. It took time, but now I'm really more clear and that is really beautiful. And also horses for meeting people is a really good way. Because people are curious and also because I'm a bit shy," Berger told reporters.
"I need always to find grass or hay for [my animals] so I need to go to the people. And then all the door open because I am with animals and that is really nice," she said.

She said the trip gave her clarity and her horses helped her meet people along the way.